What's The Weather Extension

Check weather report and forecast in your browser new tab. Play around with weather specific custom background in your new tab.
What's the Weather gives you an easy way for getting current & weather of different locations and garnishes your Chrome Browser new tab default looks to an attractive New tab.
This is a free add-on for Chrome Browser where the primary target is getting today's weather & weekly weather according to your location easily and quickly. Also, set a background from our selective Weather images gallery powered by Unsplash in your Chrome Browser default new tab. We are actually changing your Chrome browser default new tab page.
Download the extension and then open a new tab and browser any site directly from the What's The Weather Extension.
By clicking 'ADD TO CHROME' below, I am accepting and agreeing to install the What's The Weather Extension, and understand that my browser new tab will be changed to that provided by the service with search results by Microsoft Bing, and the Privacy and Terms of Use.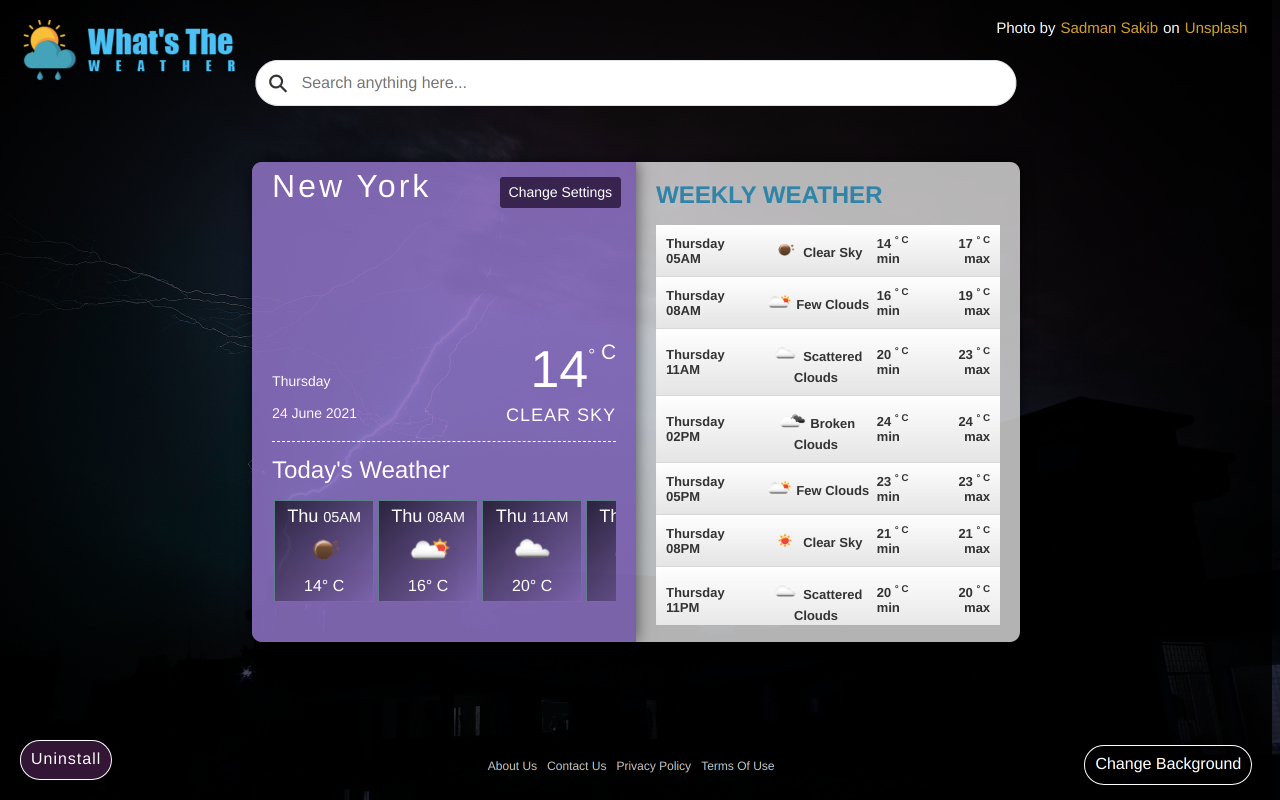 Also as an added feature
Features:
Set your weather location
Weekly weather forecast
Set background picture
Search your desired information, images, video, and more through Microsoft Bing search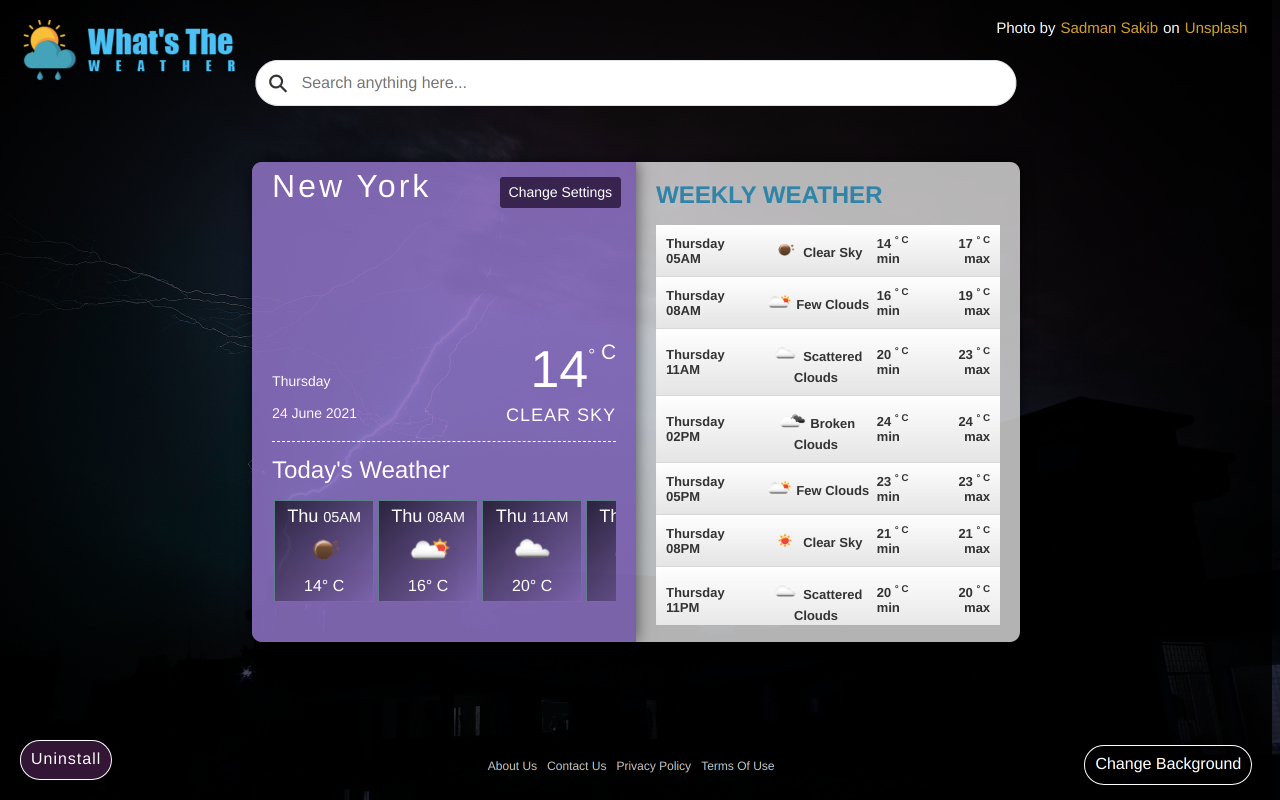 By clicking 'ADD TO CHROME' below, I am accepting and agreeing to install the What's The Weather Extension, and understand that my browser new tab will be changed to that provided by the service with search results by Microsoft Bing, and the Privacy and Terms of Use.